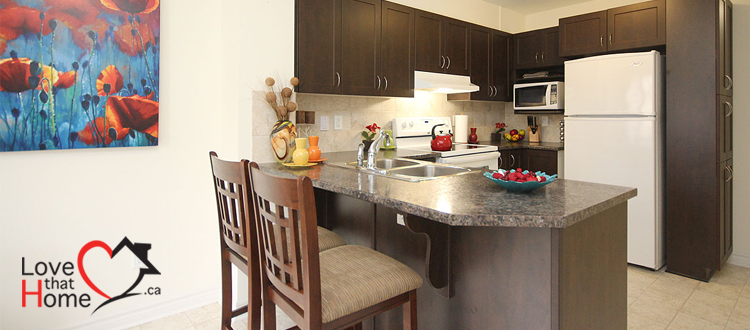 Featured Properties
4 Oxford St, Parkdale Market - $699,900
4 Oxford St, Parkdale Market - $699,900

Side-by-side Duplex with in-law suite less than 300 meters to Parkdale Market with absolutely great tenants! This corner property has 52 ft frontage with 5 parking. Zoning is R4H. 2013: roofs 2001 & 2014:furnaces 2014:A/C x2. Units include two 3-bedroom units of approx. 975 sqft, one 1-bedroom of 285 sqft. 2 Oxford St: Tenant of 2 yrs. Lease ends Jan 2018. Tenant pays $1400/mth plus all utilities but gas. 4 Oxford St: Tenant of 7 yrs. Lease ends Jan 2018. Tenant pays $1400 plus all utilities. 334 Hinchey Ave: Tenant of 5 yrs. Lease is mth-to-mth. Tenant pays $695 all included. Landlord pays Taxes, Enbridge & Insurance a total of $10,892. Net income $31,048 for a CAP Rate of 4.44%. ESTATE SALE: 48-hr irrevocable as per F244. You have got to Love That Home!
4058 Ramsayville Rd, Leitrim - $425,000
4058 Ramsayville Rd, Leitrim - $425,000

Renovated bungalow with 2350 sqft of living space on 1.67 acres & 125 ft frontage less than 10 KM from Shopping Centers, Ottawa U, Algonquin, the General, CHEO!!! Large field fenced in at the back with a small barn 18' x 10'6" with 2 horse stalls, deck 17'6" x 12'8", garage 27' x 20'9". Approximately 33'6" to next property allows room for road to the back field. See Zoning RU2 info at www.LoveThatHome.ca . Renovations: 2012 kitchen, both bathrooms, 2013-2014 all flooring, insulation & roof. 2012 Septic Inspection available. You have got to Love That Home!
Buy or Sell With Confidence
Buying or selling a home is a big decision - you need an experienced professional to guide you through the process. When you work with me, you can count on personal, attentive, patient service, excellent knowledge of the area, great negotiation skills and expert selling strategies.
When you're buying or selling a home, finding the right agent is half the battle. To ensure a good experience, you need to work with a professional who knows the area well and can help you negotiate the best possible price.
I help clients buy and sell their home in: Barrhaven, Cumberland, Downtown Ottawa, Dunrobin, Greely, Kanata, Kemptville, Manotick, Metcalf, Nepean, Orleans, Rockland, Rockcliffe Park, Richmond, Stittsville.
First Class Service
Thinking of selling? I will effectively market your home, and work around the clock to help you sell it quickly and profitably. Looking to buy? I'll help you find your dream home - and keep your budget and preferences in mind. Call 613-866-8000 for a free, no-obligation consultation.
I can help you:
Learn about buying or selling before you begin
Help you get organized
Find a home in your price range
Properly price your home
Get in touch with a financing specialist
By using a professional stager and photographer to market your home
Price your home to sell your home quickly and profitably
Help you with all your closing details